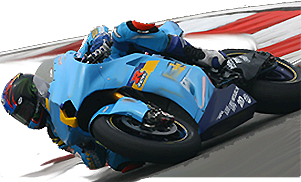 Takai products are used by OEM and professionals around the world. Currently Takai provides ignition components to Shelby American for their 1200+ hp engines, teams in AMA MotoGP, AMA Superbike, AMA Motocross, Euro Superbike, NHRA, Australian Dirt Track and other top level teams around the world achieve the gains they need to succeed at the track or on the street.
Takai is the first innovator and producer of aftermarket ignition components for late model "coil on plug" applications and relentlessly seeks to produce the best ignition components available worldwide.
Takai ignition components are one of the only products that return compound gains. The more air and fuel you throw at a Takai ignition system, the more Takai ignition components can more thoroughly ignite and the power our ignition components return to your engine. This makes Takai ignition components the ideal first modification made to an engine.
Takai components are also able to sustain the extra loads demanded by a performance engine and fire precisely when high cylinder pressures are involved. Takai ignition components also optimize completely stock applications for gains seen EVERYWHERE in the RPM band, right from idle all the way to red line. These gains, unlike intake and exhaust modifications, improve throttle response when you twist the throttle, and power even at low rpm or part throttle cruise situations. The result is an engine that you will love even more, improved fuel economy, power and engine response characteristics.
In the end, there is a lot of talk, and we know that many people may question the improvements made, so our challenge is to prove it to yourself. We are so confident most of our products have a 30 day money back guarantee. Try them out, if you like them, keep them. If not, send them back for a full refund, it's that easy.
If you're ready to feel the gains everyone is talking about, give us a call, we are ready to help you any time.
Best regards,
Takai President and staff