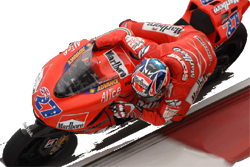 Engineers at TaKAI plunged onto the performance automotive scene in 2002 with one goal in mind, deliver the best no compromise products in the industry.
Ever since that day TaKAI stood by it's obligation to continuously develop products that were reliable and performed well. TaKAI tuned products can now be seen at the race track in the American Iron series, in 2000 hp Muscle Mustangs, highly tuned Corvettes, Vipers and many enthusiast tuned vehicles around the world. With TaKAI's help we also sponsored a podium finish racer in the American Iron series (2nd overall) the first year out with a rookie driver. During this run TaKAI sponsored driver broke track records that have been standing for years in adverse conditions.
TaKAI tuned products are an evolution of design meaning, as technology is introduced TaKAI products evolve rather then staying stagnant and "good enough". This also means our customers always get the latest up to date and best performing technology available.
At TaKAI we are constantly striving to produce the best products and push the boundaries of our knowledge to further refine, improve and enhance our products.
Take a look at our products and find out why TaKAI equipment is right for you.