When you are looking for more then a replacement spark plug, TaKAI has you covered. Introducing the Series I and Series II performance spark plugs.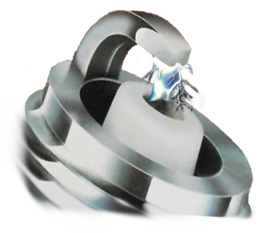 SERIES I
TaKAI Iridium RTYPE ultra high performance spark plugs are the perfect choice for engines that require smooth engine response and the MOST power output from idle to redline!
Designed for all types of powersport engines and to be the best spark plug available, our RTYPE lineup unleashes the power in your engines combustion chamber through higher current spark events.
The fact is, engines need a hotter spark for a more complete, higher horsepower combustion event. A small spark can only release a certain amount of energy in another process; such as starting a flame kernel in the combustion chamber. This is why it is also critical to increase available spark output to increase engine output when combustion chamber situations are more demanding. By increasing spark output more energy per combustion event can successfully be released.
RTYPE spark plugs allow the full potential of an engine to be realized by increasing energy from the ignition coil. Much like a laser focuses light the R-TYPE spark plugs focus electrical energy for the hottest, most effective spark available.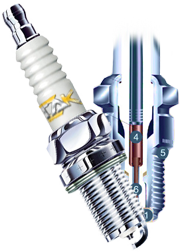 Benefits of the TaKAI RTYPE SERIES I spark plugs:
- higher fuel economy vs competitor designs
- higher power output vs competitor designs
- higher engine efficiency
- smoother acceleration
- focal technology output
- hotter more powerful spark output
- zero ohm internal resistance (vs 5000 for competitors)
- eliminates fouling
TaKAIs state of the art manufacturing facilities allow us to develop spark plugs with a 360 laser welded tip and come with professional level features such as, a pure copper core, RTYPE copper grounding system, and our exclusive power insulator designed to reduce flame quenching.
Our higher efficiency cores allow for maximum power output which increases energy at the spark gap, and in turn improves total engine power through the rpm range.


ORDER NOW : View TaKAI Performance SeriesI Spark Plugs
SERIES II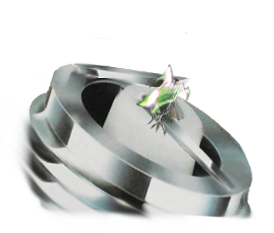 The Series II is an all out, no expense spared, duplicate of what is found on ALL serious professional engines designed for racing as well as modern day aircraft.
With all the same features of the Series I R-TYPE spark plugs the Series II adds triple fine wire Iridium electrodes for delivering crisp engine response, reliability and maximum power. The triple finewire design offers tremendous reliability and performance characteristics that improve upon the single finewire design allowing for the most reliable, and efficient spark even available.
Crisp engine response and maximum power are what TaKAI R-TYPE Series II spark plugs deliver. Allowing the full potential of an engine to be realized by reducing energy losses in the circuit. TaKAI's focal technology in the Series II spark plugs utilizes TRIPLE IRIDIUM ELECTRODES and a pure copper core allowing TaKAI spark plugs to focus electrical energy much like a laser focuses light for the hottest, most effective spark available.
The advantage of the triple finewire design is to open up the spark and flame kernel to the combustion chamber for a faster propagating combustion event which nets more power through the band. Along with this the electrodes will never require re gapping of the electrode gap once initially set allowing for a long life, maintenance free product. .
Key Benefits of RTYPE Series II spark plugs
- increased horsepower over Series I
- increased fuel economy over Series I
- smooth / crisp engine performance
- includes internal suppression techniques to keep radio interference down
- triple finewire ground electrodes open up combustion chamber to flame kernel
- extended change intervals
- focal technology output
- power Insulator to reduce flame quenching
- eliminates fouling
Available for most powersport applications including, dirt bike, street bike, snowmobile, jetski, powerboats, ATV's and more! *NOTE - Most applications are supported, for details on your application use cross reference to the left under index bar or contact us at 321-400-5959 or support@takai-racing.com.