Everything runs off electronics these days. Tuning the system to match the output of our ignition coils is critical in unleashing every last horsepower in your engine.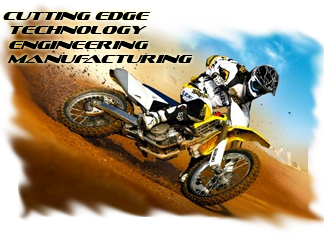 Stock electronics run stock mechanical parts. Who thinks that we can change the mechanical side without tuning the electronic side for increased performance? That is like saying you don't have to re-jet with a new exhaust. The electronics and the mechanics are matched for the intended purpose and when you change one, you need to change both for proper performance.
TaKAI racing has developed the answer to performance engines ignition needs by adding the StrikeFORCE (Inductive Ignition controller / amplifier) and Juice Boost (CDI Ignition controller / amplifier) to take command of the OEM ECU signals to the ignition coils allowing for maximum output from the ignition coils. They utilize the latest, most compact, highest output components in its class to electronically tune the coil output depending on engine load. This Dynamic Loading system also allows for reduced stator load during part throttle, for better cruising characteristics, while increasing coil power when engine demands are made.
Using SMD solid state circuitry, TaKAI can compact the electronics allowing for high output in a compact footprint, and without all the wiring fuss commonly associated with bigger, bulkier designs.
Designed to enhance the existing characteristics of your stock ignition by increasing spark current, voltage and dwell parameters on the fly, our amplifiers deliver increased spark energy, engine power, fuel mileage and throttle response.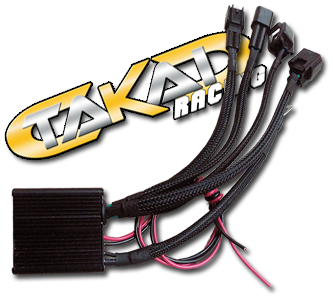 Both can drive up to 4 cylinders, and are excellent upgrades to any inductive or CDI style ignition system.
Performance advantages include:
- Lifetime Warranty
- Higher horsepower
- Better fuel mileage
- Plasma Boosting Capability
- Energy recovery sub system
- Dynamic entry ignition controller
- Smoother engine response
- Dynamic loading for maximum power
- Simple installation*
Developed to improve power output and ignition energy of most late model powersport vehicles TaKAI also offers a lifetime warranty, and performance guarantee once installed by a qualified professional.
If your looking for improved fuel mileage, power output or even a more responsive engine, there are simply no other options as capable in it's class.
For more information or to search for your application click the link below.


ORDER NOW : View TaKAI Performance Ignition Plasma Amplifiers